The following items you may consider as an option.
---
When extended periods of camping can be ordered from the wise double mudflap. By default, the mudflaps are inside. The additional external mud edges provide a better draft-free seal. Surcharge for double mud flaps is € 150, -.
It's also possible to make the mudflap detachable with a Velcro-strap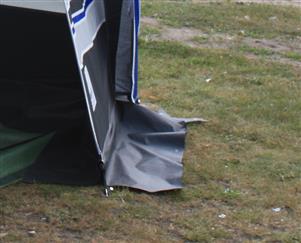 In our aronde models it is possible to subsequently process a built-in LED lighting. This LED lighting is integrated into the tunnel of the arc pole. With the aid of a remote control, the LED strip can be switched and dimmed. Price 230 euro.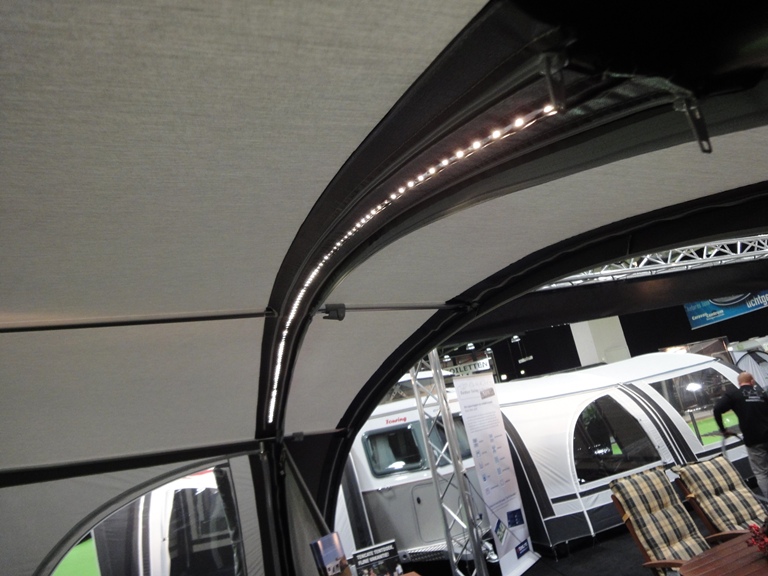 To create more space or a place to sleep, we have developed an extension. This extension is available for each Fortex Aronde awning with the exception of the universal and permanent. This expansion can be expanded with a tent. The expansion is 2.5 meters wide and 1.2 meters deep. A deeper extension is possible on request. Price of the expansion is € 570, - and an inner tent is € 110, - of course, this expansion is equipped with a 28mm aluminum frame with power grip.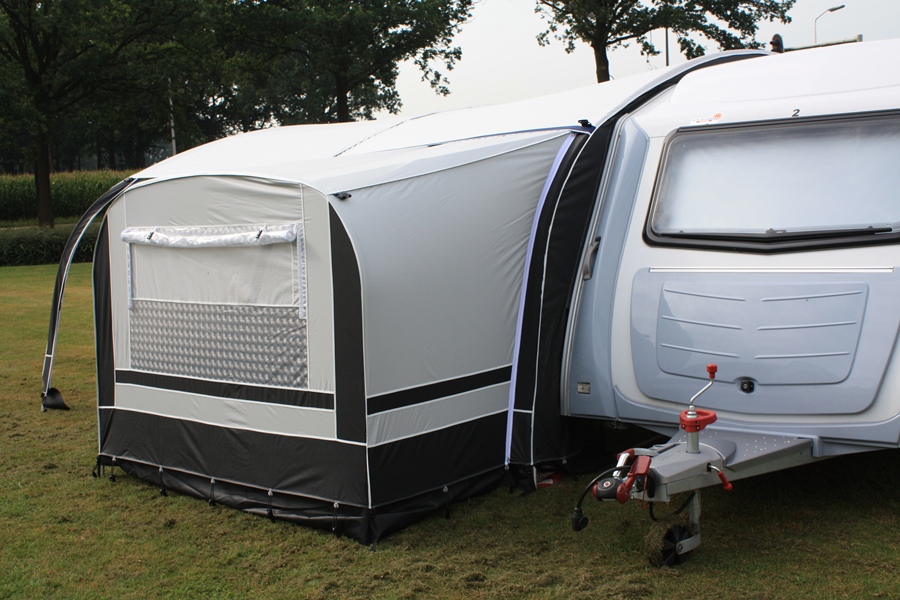 If you want one part of the front wall and porch hanging is wise an additional porch rod set in order. With these rods (two uprights and a porch rod) is situated the part of the front side of a rod. This rod relieves the zippers. Surcharge of the rod set is € 60, - Of course these rods of aluminum and equipped with PowerGrips.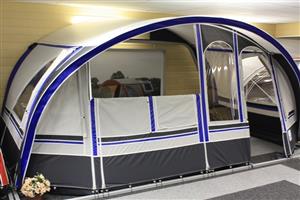 If you want to create extra space, it is possible to order an attachable awning. Additional zip provision is recognized in the tent canopy so you could easily and quickly turn and can remove it. The canopy is equipped with 1 aluminum frame and three roof bars. Also, there are two standard chinstraps integrated into the roof. Possible side walls are also possible. Depth is standard 2meter but also deeper. Prices from € 400.
Do you want to create a place to sleep in the tent, then we have different kind of innertents available.